Bonaly Reviews is named for Surya Bonaly, a French figure skater. Bonaly was an excellent skater, but she was also unique. She was a black skater with her own powerful style. She had a particular magic. She never broke any of the any rules of the sport, but she did go against the unspoken expectations.
Figure skating is a sport with judges- human judges with ideas about how skating should look. Surya wasn't it, and she always came up short in competition. Not because she wasn't an incredible skater, but because she wasn't what the experts expected.
At Bonaly we wanted to respond to theater in a way that doesn't pretend to be objective. We acknowledge that expectations based on race, class, gender and personal experience all influence how we experience art. Our writers acknowledge "what's in their pockets" when they talk about a show, and we try to have conversations instead of bringing verdicts. We have expertise (all of us work in the field) but we're not speaking as experts. We try to respond to work on its own terms rather than on our own.
At the end of the first year, we are joyful about so many things that we experienced throughout the season, and we want to share our love by acknowledging some of that amazing work. We also realized that so much happened this season that we weren't able to see, so we reached out to the community for their nominations of Unsung Heroes who make Philly Theater great in less visible ways.
'Surya' Awards – Recognition for May 2016 to May 2017
Bonaly Recognition for Game-Changing New Play
Time is on Our Side, Simpatico & R. Eric Thomas
"I felt like it was a gay fantasy because it was exactly the kind of play that I wanted to see.  It wasn't about people failing to find happiness and it could so easily have been. Not that anything, for any of them, was perfect, but it wasn't failure or misery. I found that so moving and inspiring as a playwright as well as an audience member."
Bonaly Recognition of a Healing Performance
Hello! Sadness!  Mary Tuomanen at Fringe Arts
"It's a play that reminded me I'm allowed to be a complicated, complex human. I can, in fact, contain multitudes. I can feel small and know speaking up is of the highest imperative.  I can think theatre is stupid but also love it and want to create it. I can hurt and feel strong. I can want myself to be better and know I'm doing the best I can."
Bonaly Recognition of Creation of Community Joy
A Night with Theater in the X, Theater in the X
"Theatre in the X breaks down a huge cultural barrier that prevents POC from entering theatres. They are a necessity. They make theatre accessible. Period. They need to be uplifted encouraged and funded to bring theatre to all major parks in the city."
Bonaly Recognition of an Excellent Devised Performance  
SHREW, Reject Theater Project
"These women are what so many collaborative and devising groups try to be. They were mature enough, skilled enough and generous enough to get a message across clearly, and to challenge their audience without alienating us."
Bonaly Recognition for Excellent Stage Management
Patreshettarlini Adams, Constellations at The Wilma Theater
"Adams skillfully managed an insane series of light cues and made the work invisible"
Bonaly Recognition for Meaningful Children's Theater
The Stinky Cheese Man,  The Arden Theater
"The Arden treats Theatre for Young Audiences with great respect, giving them the same budgets and designers and performers that they use for their mainstage Theatre. Even if you don't have kids you'll be changed by it."
Bonaly Recognition of an Excellent Ensemble
Breathe Smoke, Orbiter 3
"The actors were all so invested in their characters. There was an awesome ownership there. It's really exciting to watch actors speaking lines that they have a personal relationship with."
Bonaly Recognition of a Theatrical Reality Check
#SuiteReality– TS Hawkins for ReVamp Theater Company
TS Hawkins is incredibly deft with words, and her cast understood them in their bones. #SuiteReality follows knowingly in the tradition of for colored girls. This play understood not only the political context that it exists in but also the theatrical context. The staging from Kalif Troy was bare and effective, nothing distracting from the words and emotions."
Bonaly Recognition for Brilliant World Creation
Sans Everything, Lightning Rod Special and Strange Attractor
"This design was so specific, so evocative. Masha Tsimring's set & lights resulted in an incredibly cohesive aesthetic world that allowed lights and scenery to play off each other so beautifully. These artists know how to evoke the nature of a thing without being representational."
Bonaly Recognition for Thoughtful Exploration of a Tough Issue
I Am Not My Motherland, Orbiter 3
"I am struck by this novel way of handling of the divide caused by the Israeli/Palestinian conflict. I was surprised by the lack of bias; no judgement was passed on either side, which was refreshing and thought-provoking. I root for shows with obvious socio-political content, because I want challenging art that examines the stuff that makes us uncomfortable"
Unsung Heroes
We received about 100 nominations for unsung heroes. These names came up again and again.
Erin Washburn, Dramaturg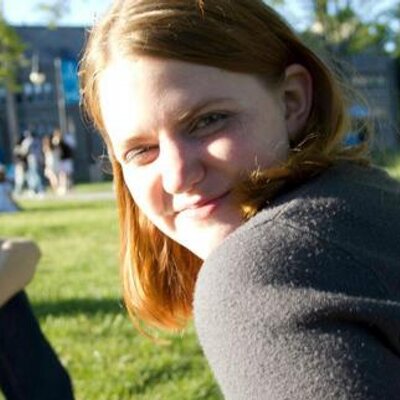 "Erin Washburn is a force of nature and ubiquitous part of the up-and-coming theatre scene in Philadelphia, from her work at InterAct, with Orbiter 3, PTC, and so many other companies, she adds her signature dramaturgical insights, good humor, and finely-hewn logistic sense to every project — she absolutely devours all of the productions in the area with a seeming infinite capacity to understand the ramification of each on the larger goals of arts in the city."
Mel Leeds, Stage Manager
"Mel is so focused, so calm, so collected, so incredibly capable.  She maintains complete control while also having the best sense of humor and a smile and laugh that lights up the rehearsal room.  She's a goddam star.  When artists walk through our doors, Mel often has only a couple of days to tech them into the room.  Many of these artists don't have finished shows, much less a cue list, and she has patiently shepherded many of them through this process.  She works tirelessly, and without judgement, tantrums, or finger-pointing, to help these artists achieve their vision."
Cat Ramirez
"Cat Ramirez is an up and coming director who has used her immense talents to push InterAct's ability to engage with our community on a socially responsible level. In addition, she is a tireless advocate and has moved an agenda of inclusiveness from being an internal mission of InterAct's toward becoming a citywide initiative. In addition, her work for Philadelphia Asian Performing Artists is nothing short of herculean."
Lauren Tracy
"Lauren does it all, and she does it in pearls, and she does it with a bottle of bourbon tucked away just for you because she knows you will need it. From crazy producer led productions gone awry, to actors gone wild – she does it all. She is not only a force to be reckoned with in the technical theatre community, she is also a great friend and a port in the storm when the going gets rough."
Other Unsung Heroes Nominated:
Amanda Hatch (Avista)
Annelise Van Arsdale
Annie Halliday
Asaki Kamura
Becca Austin
Becca Rose
Beckah Smith
Ben Levan
Brenna Geffers
C Ryanne Domingues
Carrie Chapter
Christine Freije
Christna May
Craig Wolfgang
Dan Ison
Dylan Jamison
Elaina DiMonaco
Georgia Schlessman
Hallie Martenson
Heather Helinsky
Ian Rose
Jamel Baker
Janelle Caso
Jason Linder
Javier Mojica
Jess DeStephano
Jessica Darling
Joe Daniels
Joe Wozniak
John Kolbinski
Karina Banks
Kate McSorley Fossner
Kelsey Hodgkiss
Lena Barnard
Lisa Sullivan
Lori Aghazarian
Lucas Nguyen
Maria Shaplin
Mark Andrews
Matthew Nitchke
Meg Morris
Meg Walsh
Melissa Erlick
Melody Wong
Meredith Sonnen
Michele Volansky
Noelle Johnson
Pat Adams
Phoebe Schaub
Sally Ollove
Sam Wend
Sara Marinich
Shannon Zura
Shayna Freed
Terry Mittelman
Thomas Shotkin
Tiffany Bacon
Val Dunn
William "Dustin" Holloway